Dear all,
The long-awaited New Moon in Scorpio takes place next Saturday, November 18th, at 6:42 AM Eastern US time — when the Sun and Moon meet at 26 degrees, 19 minutes Scorpio. Scroll down for an image of the chart!
As I wrote in previous columns, this week's New Moon will officially launch the new Jupiter-in-Scorpio cycle. Over the past four weeks since Jupiter entered Scorpio, we've been wrapping up our last year's Jupiter-in-Libra journeys, packing our bags, and getting ready to hit the road again: for a one-year trip with the King of the Gods in his most passionate sign.
So far — for those of us in the US, at least — Jupiter in Scorpio has dominated the news since early October, telling secret (Scorpio) stories of powerful men (Jupiter) and sexualized abuse of power (all Scorpio keywords). Millions of women, as well as many men, joined the #MeToo movement, to share their stories of sexual assault and harassment.
The world is listening. Our entertainment industry is cleaning house, and Washington is catching on, too. Just about a year ago (shortly after Jupiter entered go-along-to-get-along Libra), we all learned that candidate Donald Trump had confessed to committing sexual assault against multiple women. When election day came, however, there were no repercussions. The predator may have lost the popular vote, but he made it to the White House.
For every action, there's an equal and opposite reaction. As Lindy West recently wrote, women and all those who have suffered under patriarchy are finally becoming "Brave Enough to be Angry" on a huge scale and in public. Women, people of color, LGBTQ folks, and fair-minded allies all over the country achieved great victories in last Tuesday's election. Meanwhile, it looks like there might be a chance that Republican Roy Moore — a disgraced former judge, probable child molester, and all-around bigot — will lose the Alabama senate race to Democrat Doug Jones, the civil rights lawyer who prosecuted the klansmen behind the 1963 Birmingham church bombing.
Lilith, the asteroid named for Adam's first wife in Hebrew folklore, entered Capricorn on Wednesday, November 8th. Lilith is the woman who refused to be subservient; made from the same clay as her husband, she was unwilling to obey him; she left, and he got the docile, rib-born Eve in her place. Capricorn, of course, is the sign of institutions and government, and Lilith is ready to take her place at the table. "Tea is being served."
But back to the Moon. The conjunction degree of 26 Scorpio squares the Eclipse point from August 21st. What was going on for you last summer? That story is back; and if you weren't ready to act then, you are now.
Venus is prominent in this New Moon chart, though she isn't feeling much like her usual self. As I wrote the last time she went into Scorpio, "The Goddess of Love is in her fall in this area of the Zodiac — not demure and delicate like she's 'supposed' to be, but passionate and powerful and profound. The higher form archetype: Psyche on her quest to meet Persephone in the Underworld. Lower form: the Glenn Close character in Fatal Attraction. (And as any Venus-in-Scorpio native can tell you, they are perfectly capable of boiling the bunny, should circumstances require it.)"
In the New Moon chart, Venus squares the Nodes of Fate, and she rules the Tenth House of careers, the Eleventh House of hopes and dreams, and the Sixth House of day-to-day work. We're asked to make decisions around love and money. Are you doing what you love? If not, why not? What ballast do you need to release to move faster towards your desire? Create a little bit, every day.
Venus also squares the dwarf planet Ceres in Leo, calling on us to identify and nurture our own inner child. Under this New Moon chart, you may find that you have asked another person or thing to provide for you, emotionally, in some way that isn't ideal. You may find yourself hearing, or saying, "I can't nurture you exactly how you want; here's what I can do, and the rest is up to you."
There is a core, existential aloneness at the heart of being human, which is triggered by the Venus-Ceres square, as well as by Piscean Chiron's trine to the Sun and Moon. Stand in it. Acknowledge its potency. And notice that you're actually okay, even there. "In the midst of winter," wrote Camus, "I found there was within me an invincible summer."
There's a lot going on in the heavens these days, and I plan to write more on the New Moon later this week. In the meantime, I hope you'll join me for my next New Moon Manifestation Circle Webinar (click to here purchase the recording) at 7:30 PM Eastern US time. See details below!
This is an essential moment for planting the life you want to harvest over the next two-and-a-half years.
Take time this week to meditate and dream. You can do it.
xo,
Anne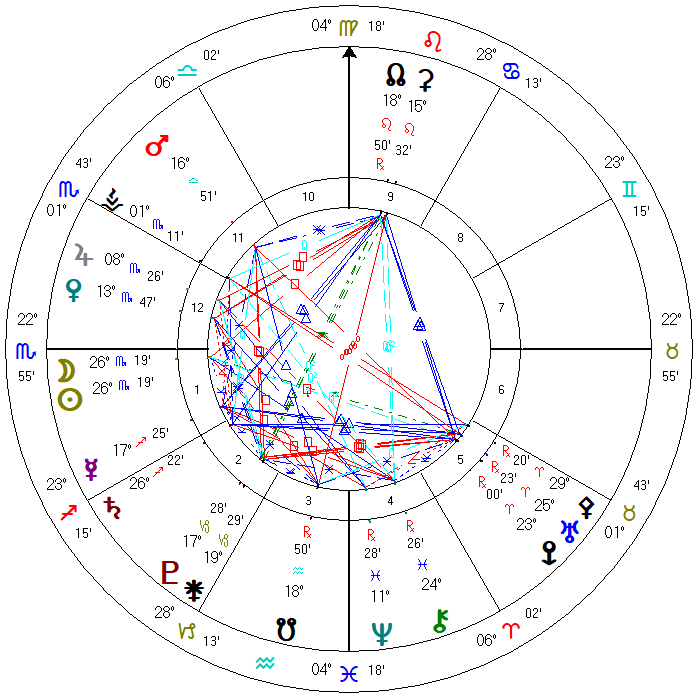 Print Friendly