It's here. The New Moon in Scorpio perfected early Saturday morning — November 18th, at 6:42 AM Eastern US time — at 26 degrees, 19 minutes Scorpio.
According to the brilliant astrologer Lynda Hill, the Sabian Symbol for this degree of Scorpio is: "A Military Band Marches Noisily on through the City Streets." It translates to "the need to impress others with one's existence, so they don't forget you." There's nothing wrong with tooting your own horn from time to time!
"However," as Lynda writes, "this Symbol can also show people who make enormous amounts of noise and demand attention, drowning out all that is going on around them." Many of us, for example, all over the world, are feeling emotionally triggered, distracted, and fatigued from the daily barrage of noise and difficult news.
So be conscious and tender with your people. "Love is not a victory march." Are you calling attention to yourself because you genuinely believe that what you're saying will be useful to others? Or are you operating from a place of ego anxiety, and the need for external validation? Maybe a little of both?
Tune in. As Marianne Williamson writes, "Your playing small does not serve the world. There is nothing enlightened about shrinking so that other people won't feel insecure around you." She proposes, "Our deepest fear is not that we are inadequate. Our deepest fear is that we are powerful beyond measure."
You are powerful — especially today. As I have written in previous columns, this New Moon marks the true inauguration of the year-long Jupiter-in-Scorpio cycle. For the past five weeks, we've been wrapping up the remnants of our journey with Jupiter-in-Libra. Now the new work begins. What do you want to make next?
Jupiter in Scorpio asks us to commit and merge on a deep level. What are you pledging your being to?
The chart (see below) is remarkably fertile, featuring a juicy Mystic Rectangle with Mars, the South Node, Eris, and Ceres. Nurture your creative side (Ceres in Leo), and you'll find you have the fuel (Mars and Eris) to get it off the ground. The South Node indicates that you might have to let something go, like ballast from a hot air balloon.
Mercury is widely out-of-bounds in frank Sagittarius, and he's situated in the blind spot of Pluto. He's telling the truth, damn the consequences, and bringing secret arrangements around sex, partnerships, and money (Venus in the Twelfth House) out into the open (Mercury in the First).
Pallas Athena is out-of-bounds, too, at the critical anaretic degree of 29 Aries. The Goddess of Strategy is hurrying backwards, approaching a conjunction to Uranus and a trine to Saturn. She's reversing previously-proclaimed positions about how things should go. She cares more about the big picture, what she can accomplish, than procedures.
Fire signs are the visionaries of the Zodiac: Mercury, Saturn, Eris, Uranus, Pallas Athena, Ceres, and the North Node will light your path, if you let them. Sit in silence, sometime within the next few days, with candles lit, and ask your personal guides to show you the way. Big changes are afoot, and you are in the vanguard. Imagine it's already happened.
These are powerful energies. Don't waste them.
And finally, if you'd like to learn more about the energy of yesterday's New Moon and the two-and-a-half-year cycle it seeds, as well as the new twelve-year Jupiter-in-Scorpio cycle, I love for you to check out my New Moon Manifestation Circle Webinar from last Monday night. The recordings and slides are available for purchase and download through SendOwl; details below.
Big hugs,
Anne
---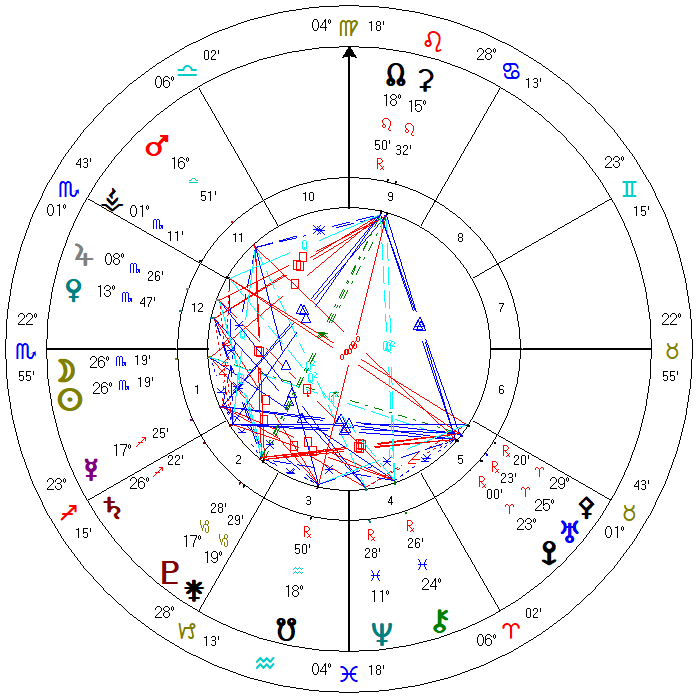 Print Friendly